Pro Tree Trimming Cumming GA
Call Atlanta Tree Professionals Today – (404) 644-8733
For professional tree care services in Cumming and north GA, call the team at Atlanta Tree Professionals. We offer top-notch pruning and tree trimming to improve the health of your trees. Improve the aesthetics of your home as well. ATP brings quality tree service to your home and others around the north metro area. Our staff is experienced, professional and dedicated to serve you and your property.
Work with the best in residential tree services:
Professional recommendations
Competitive prices
Quality service
Don't fret about a seemingly unhealthy tree. Branches can be trimmed or removed no matter the cause. Whether sick, dead, weakened, diseased or insect-infested, saving the tree by trimming and pruning can be the economical choice. Yes, you really can improve the health and appearance of your trees with trimming. Forpruning and tree removal servicesin Cumming GA, contact the professionals at ATP.
Save a Tree, Cumming — Dial (404) 644-8733
Did you know healthy, mature trees provide valuable shading to a home which can in turn reduce energy costs? Tree maintenance can be a wise investment for your mature GA trees.
ATP works within the policies and procedures of current arborist techniques. And, we operate the most up-to-date and well-maintained tree trimming equipment in the industry. Contact us today for a free quote. Get a professional assessment of your tree service needs.
Our commercial and residential tree services consist of the following:
Site Analysis
FREE Estimates
Tree Removal
Emergency Tree Service
Stump Grinding
Maintenance
Save $100
Take advantage of our current offer – take $100 off any tree removal or pruning service that is $600 dollars or more. Wood chips are free! Call for details.
Have questions about the health or condition of your trees? Call the ATP experts to evaluate and suggest the best options for you. Please browse our website to learn about the residential and commercial tree services we offer. We're sure you'll be 100% satisfied with our professional services.
ATP is a fully insured company, and is listed as a member of the International Society of Aboriculture (ISA). ATP is working to keep north GA green by giving back to the environment through recycling and replanting.
ATP — For Tree Service in Cumming
When you see our trucks in along Canton Highway, Buford Dam Road, or even your neighborhood, give us 3 honks for A-T-P. We have crews in Cumming and the north GA daily. Call today for estimates and professional recommendations for tree removal and service for your home or business.
We also offer tree care service for Atlanta and the north metro areas of Marietta, Kennesaw and more. Give us a call now to schedule a free estimate.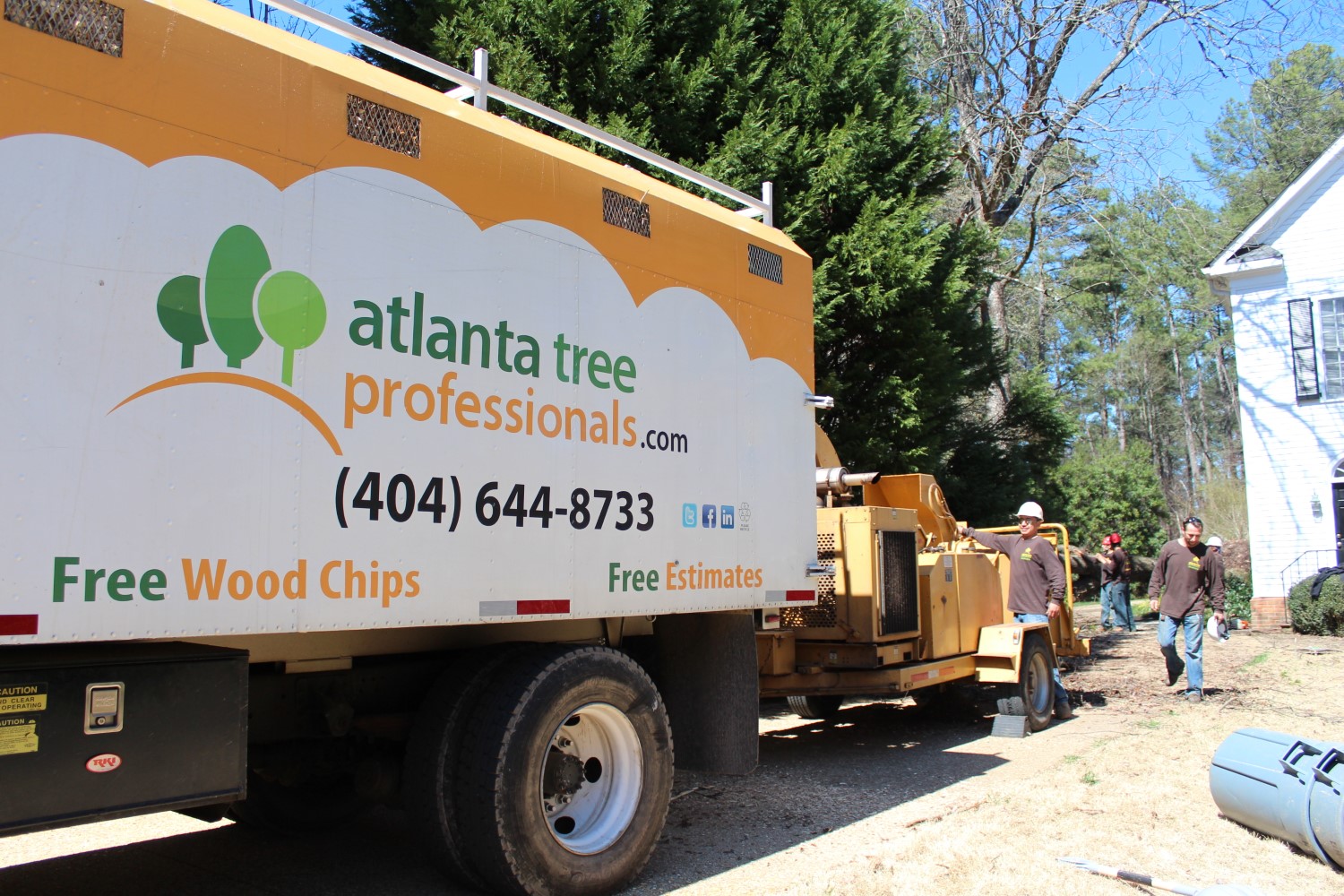 Atlanta Tree Professionals | Cumming GA Tree Specialists
Call us today – we're just minutes away …