Marietta GA
Dial (404) 644-8733 for Marietta Tree Removal & Trimming
Quality tree removal and trimming in Marietta GA and the north metro Atlanta area starts with ATP. The well-trained staff at ATP consists of experienced, professional, and dedicated tree care experts who are dedicated to serve you and your Georgia property.  
ATP operates the latest and most well-maintained equipment for timely and efficient tree removal work. All work performed by ATP is within the standards of current arborist techniques. For a free quote, or discussion and assessment of your GA tree removal needs, please contact us for a personal consultation. Emergency tree removal service is available, too.
Satisfaction Guaranteed for Marietta 
Give us a call and rely on our satisfaction guarantee. We also have a program that if we have to remove a tree or several trees, then we will plant 1 new tree on your Marietta property. And wood chips are free!
Whenever you have questions about the condition or removal of trees, our experts can evaluate and recommend the best course of action for you. We are convinced you will be 100% satisfied with our services. We invite you to browse our pages to learn about our residential and commercial tree services.
Save $100
Take advantage of our current offer – take $100 off any tree removal or pruning service that is $600 dollars or more. Wood chips are free! Call for details.
Look for Our Trucks in Cobb
When you see the ATP trucks on Johnson Ferry Road, Lower Roswell Road, Cobb Parkway, or in your neighborhood, give us 3 honks for A-T-P. We have tree crews in Marietta area daily and our professionals would love to hear from you.
We also offer tree service for the north metro areas of Cumming, Kennesaw and more. Give us a call now to schedule a free estimate.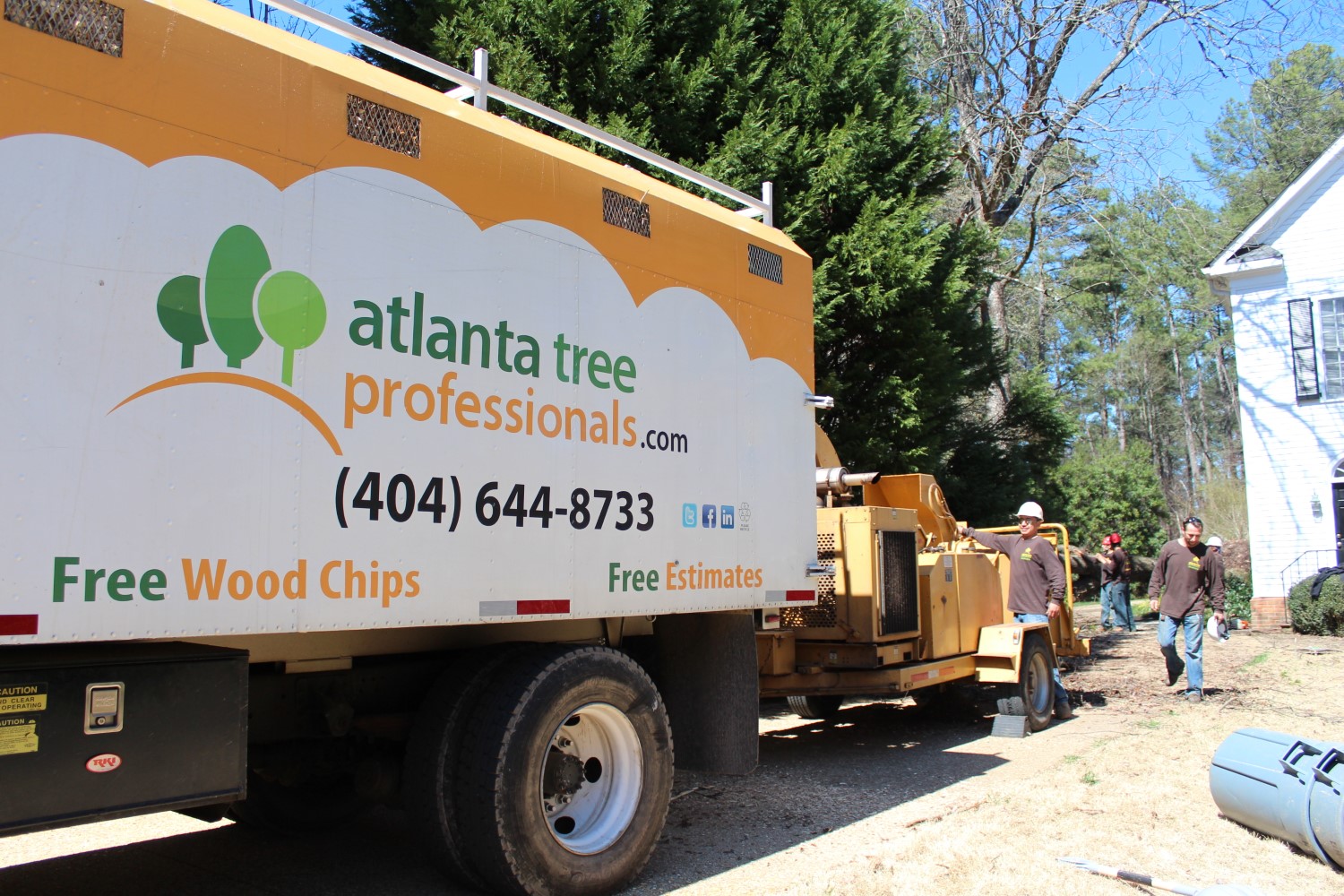 ATP | Marietta Tree Removal & Tree Trimming Specialists
Get a Free Estimate in Marietta, GA