Explore All the Fall Fun Metro Atlanta Offers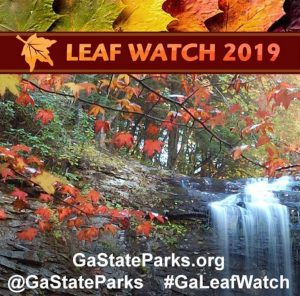 Leaves are falling in Atlanta and if you haven't noticed some of our trees are starting to turn. During the season, many families like to load up the car on a weekend and head out to see the changing of the leaves. Create a new tradition and stop for local Georgia apples or honey up north and don't forget to take lots of pictures of the beautiful leaves! Enjoy Atlanta fall foliage – get out there and share your photos on Instagram!
Before you go, visit the Georgia State Parks website for all the parks to visit in Georgia. Here are 3 parks we like that are just a short drive away.
Just an hour north of Atlanta you'll find the Southeast's tallest cascading waterfall. A short, flat path leads to a boardwalk offering the most spectacular views. There's also an easy-to-reach overlook at the top. For a tougher challenge, start from the bottom of the falls and hike up the steep staircase.
More than 15 miles of trails wind through this forested park, providing beautiful views of Lake Allatoona and the surrounding forest. The 4-mile Iron Hill Trail is open to both hikers and bikers, and its wide path is fairly easy for smaller children.
A wooded trail follows the stream to the ruins of a textile mill burned during the Civil War. Beyond the mill, the trail climbs rocky bluffs to provide views of the beautiful rapids below. Additional trails wind through forest, fields and along the creek.
For Tree Trouble, Call the Pros

Call the professionals at Atlanta Tree Professionals. We are your Atlanta tree removal experts serving Sandy Springs, Roswell, Marietta and north metro Atlanta. We're also a member in good standing with the Tree Care Industry Association.