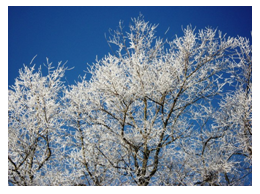 Another winter storm has just passed through Atlanta, complete with snow, sleet and ice storm warnings. And while Atlanta may have gotten through relatively unscathed, north metro Atlantans should be assessing their properties for any ice storm tree damage.
Get outside and take a look at your trees today, but be extremely cautious. Be especially alert for downed power lines and dangling limbs! If you're not sure about something, call a professional.
Ice Storms and Tree Damage
While initially beautiful to look at, ice accumulation on tree branches is a very harmful element that can damage your trees and your property. Coupled with high winds, you have a recipe for falling branches and debris. And with soggy ground, your trees become very prone to toppling under these conditions. Take a moment to get outside today to inspect your trees for ice storm damage.
Look for Damaged Trees
It's relatively easy to spot tree damage. You may already have branches and debris in the yard to clean up. But here are some warning signs to look for so that you can minimize the impact of weakened and potentially dangerous trees.
Broken and hanging limbs should be identified and removed immediately.
Are any trees leaning? This is really important! Even without high winds, any leaning trees are especially dangerous to your family, home and property. Call a tree professional immediately!
Inspect tree limbs and branches around power lines. Six feet is the recommended distance from power lines, structures and buildings. Trust trimming near power lines to professionals.
Questions? Call a Tree Professional
If you have any ice storm tree damage questions or service needs, please give us a call at Atlanta Tree Professionals. We are tree service experts serving north metro Atlanta.
Atlanta Tree Professionals – (404) 644-8733