From Atlanta Tree Professionals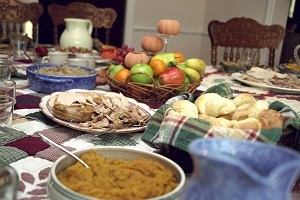 Thanksgiving Day is almost here and offers the perfect time for everyone here at Atlanta Tree Professionals to say "thank you" for the opportunity to serve you. Atlanta Tree Professionals is thankful for having you as loyal customers. And we thank you for your business and the opportunity to provide you and your family with quality tree trimming and tree removal services for Sandy Springs, Roswell and metro Atlanta.
ATP wants to be your preferred tree specialist. And we extend to you and your family Happy Thanksgiving Day Greetings as we reflect on this appropriate holiday quote:
"Thanksgiving Day comes, by statute, once a year; to the honest man it comes as frequently as the heart of gratitude will allow." ~Edward Sandford Martin
Atlanta Tree Professionals echoes those sentiments; every day is a day for us to say "thank you!"
Thanksgiving Day Greetings from ATP
Call the pros at Atlanta Tree Professionals to learn more about the health and hazards of your trees. ATP brings quality tree care service to your GA home. We are your tree service experts serving Sandy Springs, Roswell, and north metro Atlanta. Enjoy your Thanksgiving holiday!
(404) 644-8733