What does a "Tree Guy" do to his own house before moving in?
Before moving into a new place, most people take care of the basics, i.e. turning on the electricity, the cable and the water (yes, in that order).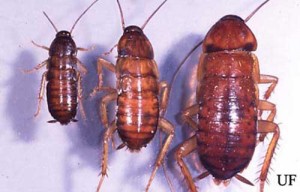 Those are the bare necessities, but what about the exterior of the home? Most new homeowners, don't think enough about this.
The reality is if you think you have a nice place to live, other creatures will think so too!
Rats, squirrels, bats and more love to carry food and nesting materials indoors away from the elements.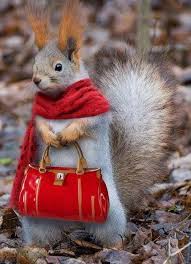 Tree trimming is one of the best things one can do, especially if it has been years since tree services were completed on a house!
Recently DJ, owner of Atlanta Tree Professionals, moved into a new home and today he shared the steps he took to get his house ready for occupation (of the human kind).
---
What was your objective?
I needed to make the home and the driveway safer from falling limbs and trees. A fallen limb can cause considerable damage to a home and also to a driveway. Tree pruning also allows more sun on the home, which can be helpful in reducing or eliminating insects (including cockroaches, ants and carpenter bees) not to mention the critter and wildlife from going in and out of house. Squirrels love trees so close to the house, it makes access to your attic so much easier!
What did you accomplish at the new home?
We removed all dead trees and also prune all dead limbs for safety.
Cut all shrubs and holly bushes down to a manageable size around house, windows, backyard, and driveway for not only for curb appeal but also as a precaution against home invasion. We then cleared the windows of limbs. Cut, lowered, and/ or removed shrubs and potential hiding spots surrounding house.
I removed small pines and other volunteers out of place to get more sun and light into home and yard. Thinning trees can be beneficial to other trees competing for sun, water and nutrients.
Nature does this naturally with brush and forest fires. I also raised the canopy on the remaining trees along the driveway and back yard. Safety, light, curb appeal and increased tree health was accomplished simply by pruning.
How does tree pruning help a tree?
The types of pruning we do, removes dead limbs with insects or decay, which can then allow a tree to heal. We also can redistribute the load on a tree. One of the pines in my back yard, which appeared to almost be falling towards my house, was pruned to correct this instead of removal. The angled tree looks great and no worries now. More sun and now it's safe.
I still have more work to be done since my crew's time was limited to just half a day. When they come back I will have all the trees and limbs cut at least eight feet away from the house. I don't want squirrels, raccoons, rats, roaches, spiders, ants or anything else living in this house except me, and my family.
---
It's important to note that we also do this exact type of pruning for all apartments and commercial buildings because it's required for insurance.
---
Thanks for reading! Contact your tree guy at Atlanta Tree Professionals for a Free Estimate if you have tree work to be done!